Receive large files directly to your Google Drive
How to collect vacation photos from all your friends or receive a large video at work? Collecting big data from your customers, colleagues, or friends can be challenging. With DriveUploader, you can collect small and large files, regardless of file type, and work with them immediately on Google Drive.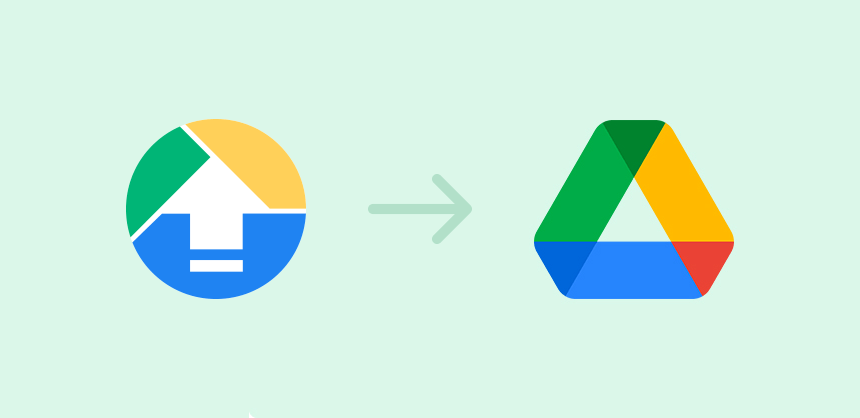 What is DriveUploader?
DriveUploader is an online file uploader that allows anyone from individual users to large companies to upload and deliver files to a designated spot in Google Drive. No app installation is needed, the uploader works in a web browser only and saves files directly into your Google Drive without having to share your Drive with others.
It can make your work much easier if you often need to collect large or many data and have it available on the cloud at any time. The user just moves the files using drag and drop and the upload is started. The user does not need an account to upload via DriveUploader, so you can share it with anyone.
In addition, you can also gain valuable insights into this data with a custom form that is filled out before uploading.
How it works?
The whole process is very simple, everything is done in a very clear environment and no IT knowledge is needed to create it.
Create an uploader - Select the location on your Google Drive where you want to upload files and perform the initial setup of the uploader. It won't take more than a minute to set up.
Share your uploader - Share your uploader directly using a link that you send, for example, via email. You can also integrate DriveUploader directly into your website, the iFrame or JavaScript API is ready for you.
Work with uploaded data - All your data is safe and secure in your Google Drive, ready for your next use. Plus, you get a notification every time you receive files, so you won't miss any new data.
If you would struggle with any settings of DriveUploader we've prepared step-by-step tutorials and FAQ. Also, a support team and online chat are available.
Features that save time
Design and collect the precise data you need by utilizing the various input options available. DriveUploader provides a range of standard inputs, including short text, long text, dropdown menus, checkboxes, multiple-choice selections, date, time, or captcha.
Combining a large file uploader and custom form builder creates a powerful tool for receiving any data in any industry. It's up only to you how creative you will be.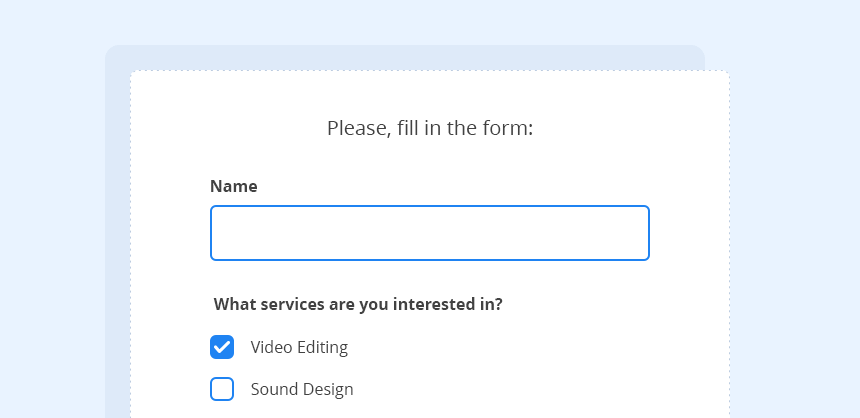 Dress the uploader in your colors
Covering the uploader by your own brand can be really important and DriveUploader counts with it. Find the suitable font, colors, or size of the text. Then, save your lovely design as a new template and apply it to your other uploaders. It's easy to use even for no-tech guys with our no-code design editor.
Website and app integration
If you want to create the online uploader with your own URL address DriveUploader generates the iFrame you can embed into your existing website, blogs, or socials. The implementation works for each website even WordPress, Wix, Foursquare, and others. The whole process is again doable without special technical knowledge.
For experienced users is ready our JavaScript API and webhooks. You can build your own online project based on DriveUploader without any issues.
Is DriveUploader worth it?
In conclusion, DriveUploader empowers users with a seamless and efficient file upload experience, making it a must-have tool for managing digital data. Its commitment to data privacy and support for resumable uploads instils confidence in users, knowing their files are safe and easily accessible. Join the ever-growing community of 180,000+ satisfied users from 40 countries who rely on DriveUploader to simplify their daily workflows and elevate their cloud storage capabilities. Experience the convenience and ease of DriveUploader for yourself today.