How to Collect Bids for an Auction Sale as a Realtor
With 20-30% of REO properties going to auction, understanding how to collect bids effectively is an essential skill for every realtor. Auction sales in the real estate industry offer a unique opportunity to maximize property value and secure a sale. So, this article breaks down how to collect bids to ensure a smooth and fair transaction for all parties involved.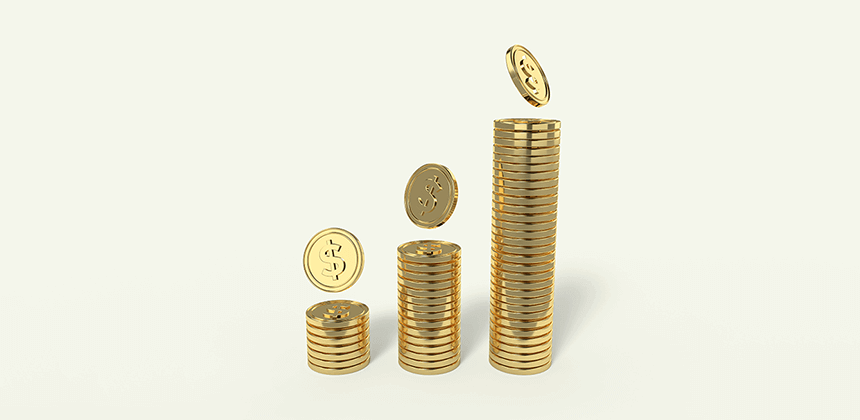 Preparing for the Auction Sale
To ensure a smooth and efficient bidding process, proper preparation is key. In this section, we'll walk you through the essential steps to create an organized and effective bid collection system, using a Google Drive folder as a central hub for bid submissions.
Setting Up a Google Drive Folder
Google Drive provides a convenient and secure platform for collecting bids from bidders. Start by creating a dedicated folder specifically for the auction sale. Within this folder, you can further organize the bids by creating subfolders for each property or bidder.
Defining a Bid Standard
Maintaining consistency and clarity in bid submissions is crucial. Define a bid standard that outlines the required information and documents from bidders. This can include bid forms, proof of funds, contact information, and any other relevant details. You should also define the format, organization, and naming standard for all bid documents.
Organizing Your Bid Submission Folder
Create subfolders within the main auction folder for each property or bidder, making it easy to locate and review the bids. You can label each subfolder with clear and descriptive names, such as the property address or bidder's name.
What if you don't know the bidders in advance or just don't want to create many subfolders manually? DriveUploader will create a new subfolder for each upload itself and you can spend your time on more useful things.
Attracting Qualified Bidders
To attract serious bidders, it's crucial to highlight the value of the property while providing them with comprehensive information. Here are a few ways you can market your auction sale with transparency:
Detailed property descriptions: Give potential bidders a clear understanding of each property by providing thorough descriptions.
High-quality visuals: Use high-quality photos, virtual tours, or videos to give potential bidders a clear visual representation of the properties. Great visuals help them envision the potential and make informed decisions.
Legal and financial documentation: Make sure all necessary legal and financial documents are readily available to interested bidders. These may include property disclosures, title information, and any other relevant paperwork.
Property viewings: Allow interested bidders to see the properties in person by organizing open house events or viewings.
Best Practices for Collecting Bids
DriveUploader provides a user-friendly interface for bidders to upload their bid documents directly to a designated Google Drive folder. You can generate a unique link using DriveUploader and share it with bidders. This link directs them to a secure web page where they can upload their bid documents to your Google Drive folder.
When using DriveUploader to collect bids, you also have access to the robust security features of Google Drive. Within Google Drive, you can set your bid submission folder to private and only share the folder with appropriate parties. Your bidders can still upload their documents from the DriveUploader link while still maintaining the security of a private Google Drive folder.
With DriveUploader's form builder, you can ensure every bidder submits all documentation by requiring the input you need. DriveUploader forms can include short text, long text, dropdown, checkboxes, and file uploads making it ideal for bid documentation. Then, it organizes these details into a clear spreadsheet that you can use to easily compare bids.
Evaluating Bids
Now comes the exciting part – evaluating the bids for your auction to identify the winning bidder. To select the winning bidder, you need to review all bid details, compare each bid, and decide a winner.
Reviewing Bid Details
Take a close look at each bid and understand its important details. Here's what you should do:
Understand bid components: Read through the bid documents to know who the bidder is, their proposed price, any conditions they have, and additional terms they've mentioned.
Check documentation: Make sure all the required documents are included with each bid and meet the given criteria. This step ensures that bids follow the submission instructions.
Note special considerations: Pay attention to any unique factors or conditions mentioned in the bids that could impact your decision-making process.
Compare Bids
To compare each bid, create a clear set of criteria to evaluate bids objectively. Consider factors like the bid amount, the bidder's financial capability, proposed timelines, and adherence to terms and conditions. Then, evaluate each bid against the established criteria looking for the strengths and weaknesses of each offer. Although the winning bidder is typically the highest bidder, you can incorporate disqualifying conditions or other considerations for deciding a winner.
Select the Winner
After comparing each bid, you can select and notify the winner of the auction. Here's how you can select the right winner for your real estate auction sale:
Consult your client: Seek input from your client and involve them in the selection process. Present them with your comparison of all bids then consider their insights and preferences as you conduct a final evaluation.
Document the decision-making process: Keep a record of the selection process, including the criteria used, key considerations, and the rationale behind your final decision. This documentation ensures transparency and accountability.
Notify the successful bidder: Once the winning bid has been determined, promptly notify the successful bidder. Congratulate them on their successful bid and proceed with the necessary paperwork and contractual arrangements. To maintain a consistent experience for the bidder, you can use another DriveUploader link for them to submit all necessary paperwork and contracts.
Running a successful auction sale as a realtor can seem like a daunting task. But, with the help of DriveUploader for organizing your bid submissions, you can pull off your first auction sale without a hitch! Try it for free today to see how you can start using DriveUploader to run your real estate auctions.