How to Collect Guest Photos from Your Wedding
Your wedding day goes by in a blur. As a bride or groom, you're swept up in the whirlwind of the ceremony and reception, barely getting a moment to take it all in. That's why it's so wonderful to collect photos from your guests after the wedding. Getting those outside perspectives on your special day allows you to relive and remember it in ways you couldn't on the wedding day itself.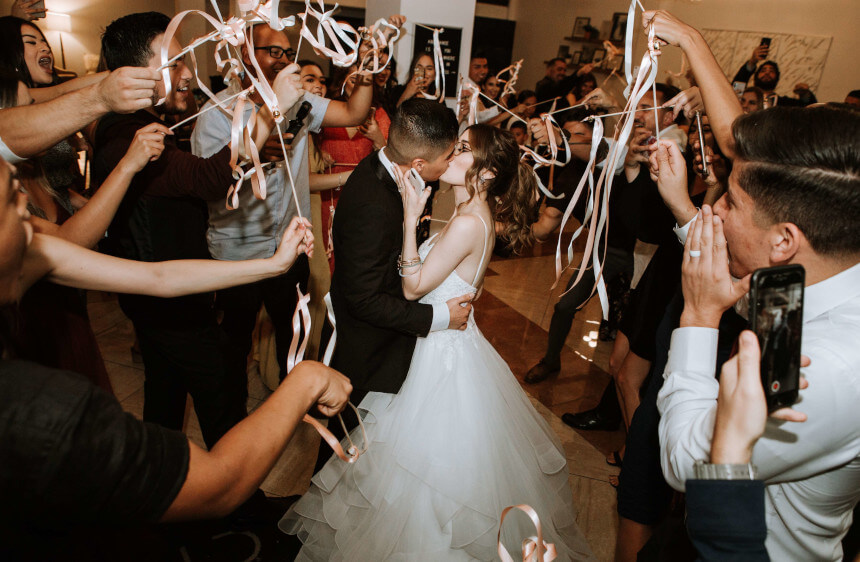 Tell Your Guests You Want Their Photos Before the Wedding Day
To ensure a smooth and efficient bidding process, proper preparation is key. In this section, we'll walk you through the essential steps to create an organized and effective bid collection system, using a Google Drive folder as a central hub for bid submissions.
The first step is letting guests know ahead of time that you'd love any photos they take throughout your wedding celebrations.
Create a page on your wedding website with instructions for submitting photos. Explain that you'll provide a link after the wedding where they can easily upload their photos to your Google Drive folder.
This accomplishes two things. First, it gets the idea in their head before the wedding so they remember to take photos. Second, they'll know to look for your upload link after the wedding.
You can also include a note in your wedding welcome bags reiterating your request for people to photograph the wedding events and festivities at appropriate times.
Create a Process for Guests to Upload Photos
Before your wedding and honeymoon, start thinking about how you want to receive guest photos from the preparations for your wedding, during the wedding, and afterward. You can get this process started by creating a basic Google Drive folder specifically for guest wedding photos.
Next, use a service like DriveUploader to generate a simple file request link. DriveUploader allows guests to directly upload photos to your Google Drive folder rather than requiring a separate download and reupload process.
You can use the feature for creating subfolders based on the time of upload to easily organize your photos based on when the photos were taken. This automatically sorts your guest photos for before, during, and after the wedding.
It's also affordable with basic functionality for free that limits the amount of time a link stays live instead of the number of uploaders. Or, you can use the $6.99 plan for additional features and no limits on the amount of time a link stays live.
DriveUploader also lets you customize the upload page guests see with a title, short instructions, and a thank you message. This keeps the process straightforward for your guests. You can even create multiple upload links to automatically sort submissions from different groups into your Drive.
Are There Any Alternatives to DriveUploader?
Competitors like Webdox and Kululu can also work, but they save files on their storage which limits your access to guest photos based on your subscription. To unlock your guest photos, both services start their paid plans at over $30 per month.
Web Uploader is another competitor that can work and also uses Google Drive. However, it lacks features like customized upload pages.
Ensure a Smooth Photo Upload Process
You want to make the upload process as seamless as possible for your guests. That means giving clear instructions and setting expectations upfront. Provide your email address or phone number in case they have questions or issues trying to upload their photos. Responding promptly will encourage participation.
In your communications, let guests know the types of photos you'd love to see. These might include:
Getting ready and prep photos
Ceremony photos from their seats
Candid reception shots
Funny behind-the-scenes moments
Selfies with the bride and groom
Give guests an upload deadline such as two weeks after the wedding date. But, make sure to start looking for guest photos before the wedding day to make sure you get the photos of you and your loved ones preparing for the special day.
Since you're using Google Drive with DriveUploader, you can accept any file formats from guests. This means you can get videos from your guests as well! Just make sure you have enough space in your Google Drive account.
Encourage Guest Participation
Not all your guests will spontaneously upload their photos without a little prodding. So, here are a few ideas you can use to increase participation:
Send a few email reminders leading up to and after your requested upload deadline.
Post on your social media accounts recapping the wedding and asking people to upload their photos using your link.
Personally reach out to guests you know who took great photos and ask them to submit them for you to share.
Consider offering small incentives for participating, like entries into a gift card raffle.
Make it fun by sharing select photos people submit on social media. This shows guests their photos are appreciated and shared.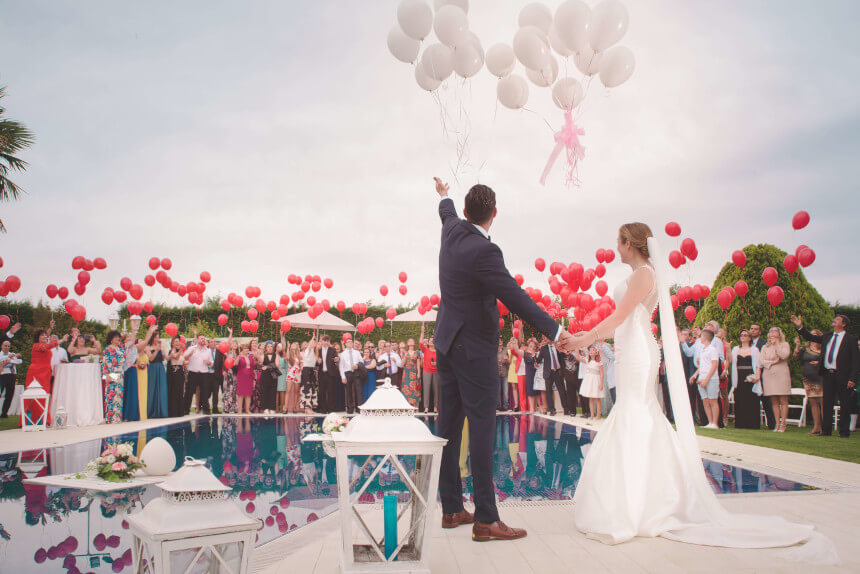 Share Guest Photos with Your Guests
One of the best parts about collecting wedding photos from guests is being able to share them. After the upload deadline, select your favorite submitted photos and share them back with guests.
Create a photo recap gallery on your wedding website or a service like SmugMug. Send guests the link so they can download photos they're tagged in or that they might like.
Post favorite pictures on social media as well. Be sure to thank and credit the guest photographers by name when possible.
Sharing the photos makes guests feel involved and gives them a chance to relive the fun too. You'll now have an amazing collection of photos to cherish and remember your special day for years to come!