Easy Google Sites File Upload
Google Sites is a free website builder offered by Google that allows users to create websites and wikis with ease. It is a web-based tool that requires no coding skills, making it accessible to users of all levels of technical expertise.
With Google Sites, users can create a website or wiki for personal, professional, or educational use. The tool provides various customization options to help users design a site that meets their needs, including the ability to add text, images, videos, and other multimedia content.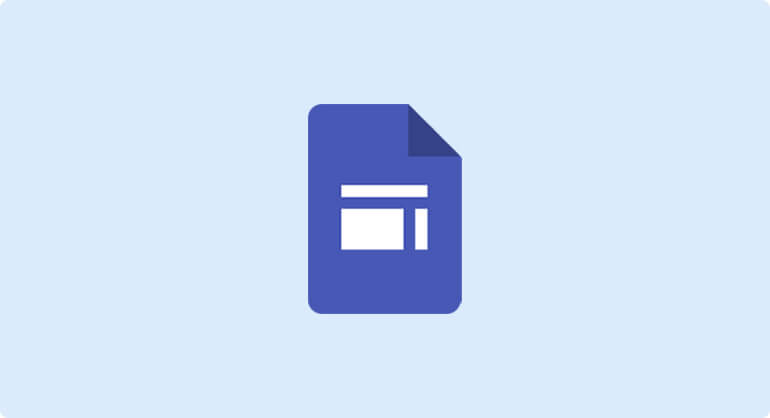 Does Google Sites support file upload?
You might wonder if you can let others upload files via your Google Sites directly to your Google Drive. Generally, Google Sites doesn't support this feature. However, there is a third-party app called DriveUploader that can do that.
How to upload files through your Google Sites
DriveUploader is a web-based service that allows you to upload files to your Google Drive account from your computer or mobile device. You can access the service from any web browser, without the need to install any software or plugins.
Once you've signed up into DriveUploader for free, you need to connect your Google Drive account to DriveUploader. This is a simple process that requires you to grant permission of your storage to DriveUploader. Then, you need to create the uploader and insert it into your Google Sites.
To create the uploader, follow steps below:
Click on the "Create new uploader" button on the top right corner. You will be taken to a page where you can configure your uploader settings.
Choose a name for your uploader and select the destination folder in your Google Drive where you want the uploaded files to be stored.
Optionally, you can adjust other settings, such as the file size limit, the number of files per upload, the email notifications, the expiration date, etc.
Click on the "Save" button at the bottom of the page. Your uploader will be created and you will see a confirmation message with a link to your uploader and a code to embed it into your website or blog.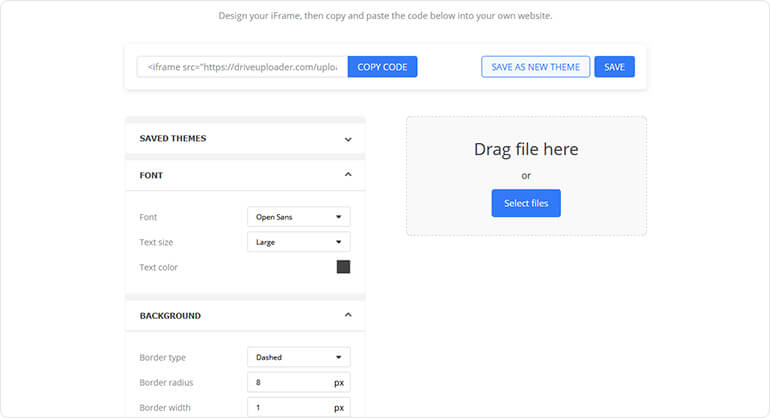 To insert an iFrame in your Google Sites page, you need to follow these steps:
Open your Google Sites page and navigate to the page where you want to embed your file.
Click on the "Insert" button in the top menu and select "Embed."
In the "Embed" dialog box, paste the code of iFrame to embed in the "Embed code" field.
Click "Insert" to add the iFrame to your page.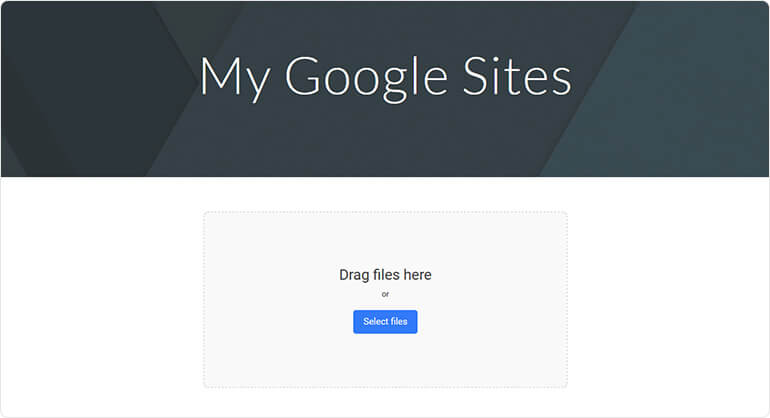 To upload files, you simply drag and drop them from your computer to the iFrame on your page. You can also select multiple files at once and upload them all at once, which saves you time and effort. DriveUploader supports a wide range of file types, including documents, images, videos, and audio files.
Benefits of file upload by DriveUploader
DriveUploader offers several benefits that make it a great choice for Google Sites users who need to receive files directly to Google Drive:
Large size file upload: DriveUploader offers unlimited upload size for all plans. Upload files without having to think about file sizes.
Customizable design: DriveUploader allows you to customize your iFrames to match the design and style of your Google Sites pages. You can adjust the size, colors, fonts, border, and other settings to create a seamless and professional-looking integration.
Collect more than just files: You are able to build the custom form with the fields you need and show it before each upload. The filled information will be stored in a spreadsheet in your Google Drive.
Secure and reliable: The app uses security protocols to protect your files and data. Your files are stored directly into your Google Drive account, which has a high level of security and reliability.
Sign up to DriveUploader for free and start receiving files the smart way.
If you have any questions or feedback, feel free to contact us anytime. We would love to hear from you.