6 best free file uploader tools for your website
If you need to receive files through your website, you'll want a secure and free file uploader tool. Fortunately, there are many free options available that offer a range of features and capabilities. Here are our top 6 picks for the best free file uploader tools for your website.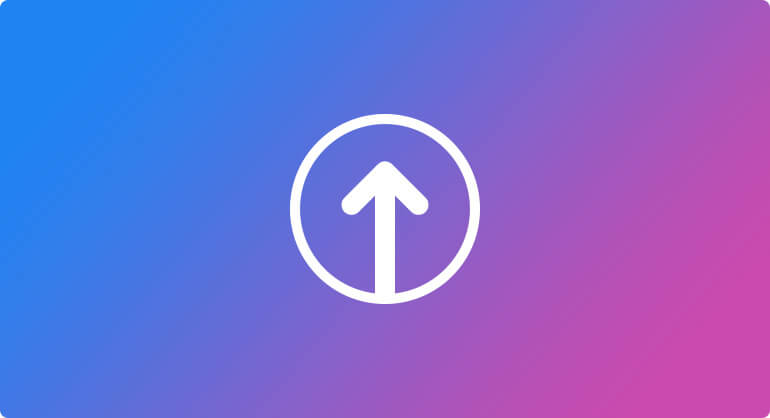 List of top free file uploaders
The best file uploader tools list has been based on three key factors: security, web integration and upload limits. You can find detailed information including pros and cons of each tool in the text below.
DriveUploader
ufile.io
Upload.io
Uploadcare
WeTransfer
DropBox
DriveUploader allows you to create online file uploader through which you can receive large files directly to your Google Drive. It's a useful service that can handle up to hundreds of gigabytes per upload for free and without registration. In addition, DriveUploader provides a feature for creating custom forms that allow you to collect any information for each upload.
This file uploader is the best in price-performance ratio. The free plan doesn't restrict the file upload limits and paid plans have very cheap prices. Overall, DriveUploader is a great option for those looking for an easy way to receive files and save time.
Pricing: driveuploader.com/plans/
Pros
750 GB daily upload size for free
Users can upload anonymously
Custom expiration dates
Easy and intuitive web integration (iFrame, API)
Custom forms & branding
High security level thanks to direct upload
Cons
No team plan
No customizable email notifications customizable
Service ufile.io allows users to upload files of up to 5 GB in size, and the files are stored on ufile.io's servers for a period of 30 days. It's a simple and straightforward file-sharing platform that does not require users to sign up or create an account to use the service. Users can upload files anonymously and share them with others via a unique URL.
Pricing: ufile.io/pricing
Pros
Resize, crop and optimize images
Team plan
File upload API
CDN
Cons
No free plan
Difficult implementation for low-skill IT users
Maximum upload file size only up to 100 GB for individuals
Uploadcare provides a wide range of features, including file uploading, storage, processing, and delivery. It also offers various tools for managing images, including resizing, cropping, and format conversion. Uploadcare's technology is designed to be highly scalable, allowing it to handle large volumes of files and traffic with ease. One of the key benefits of Uploadcare is its ease of integration with other applications and platforms. It's a good example of a free file uploader.
Pricing: uploadcare.com/pricing/
Pros
Image optimization and background removal
Team plan
HIPAA compliance
Malicious filtering
Cons
File size up to 10 MB in the free plan
Pricing plans are expensive
WeTransfer is a popular free file uploader tool that allows users to send large files up to 2 GB without the need for registration. It offers a simple and user-friendly interface, making it easy to upload and share files with others. WeTransfer also offers a paid version with additional features such as password protection, custom branding, and larger file size limits.
Pricing: wetransfer.com/pricing
Pros
Custom expiration dates
Password protected transfers
Custom branding
Personalized emails
Team plan
Cons
Freemium model offers only files up to 2 GB
No web integration
Storage outside your work environment
Dropbox is a cloud storage and file-sharing platform that allows users to store and share their files and folders with others. The platform offers an intuitive and easy-to-use interface that enables users to upload and access their files seamlessly, from anywhere in the world, as long as they have an internet connection.
Pricing: dropbox.com/plans
Pros
Real-time synchronization for teams
Data synchronization across all devices
HIPAA compliance
Cons
No free plan
File size up to 50 GB
No web integration
Conclusion
We've tried many file uploader tools and it's hard to say the best one. Each tool has its advantages and disadvantages, it depends on your use case which one fits best. If you want to receive files online and save time, DriveUploader is what you are looking for. For IT professionals with more challenging use cases, Upload.io and Uploadcare are the best options.